Vanadzor Technology Center (VTC) was established by the Enterprise Incubator Foundation with the support of Government of Armenia and the World Bank.
The mission of the Center is to turn Vanadzor into a regional and international high-tech center by creating a dynamic environment of opportunities and services that will promote job creation, support talented youth and organizations in implementing innovative business ideas ultimately contributing to the sustainable development of the region.
The Center focuses on assisting technology companies in a variety of areas including
– business consultancy,
– mentoring, marketing and promotion,
– introduction to funding opportunities,
– establishment of business connections for increasing the competitiveness of companies in the global marketplace.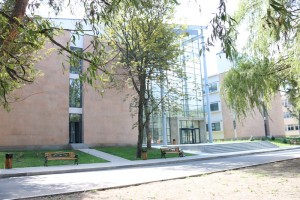 We support technology teams, start-ups and existing companies in developing their innovative ideas into successful businesses within Armenia and internationally.
We help companies to improve professional and business skills of the employees and managers via provision of short-term and long-term advanced trainings and seminars. Meantime we support the creation of learning partnerships within the industry and the technological universities to encourage learning partnerships and strengthen the role of universities as active R&D centers.