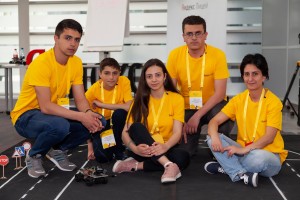 Starting from August 30, the registration of schoolchildren from 9th-11th classes will take place in order to participate in free trainings of «Yandex» international programming school. During the one-year free training high school students learn «Python» programming language well known in business world, which is used in «Youtube», «Instagram» and «Facebook».

The Hackathon aims to promote tourism industry in Armenia bringing innovative solutions and services to the market which will be more attractive for tourists and will ensure more income for the implementers.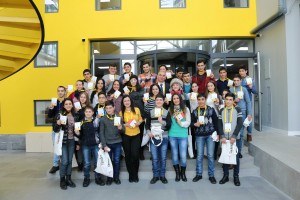 Yandex, a Russian multinational technology company specializing in Internet-related services and products and Armenian Enterprise Incubator Foundation (EIF) will open their joint school of programming at Vanadzor Technology Center in Armenia's third largest town on January 20, EIF said today.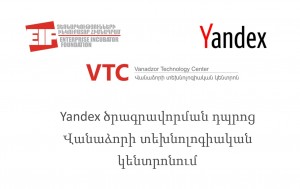 Yandex and the Enterprise Incubator Foundation are opening a programming school in Armenia, in a joint educational project with the Vanadzor Technology Center.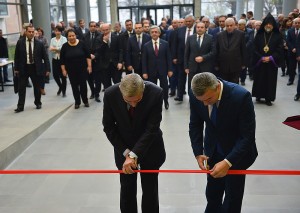 On October 29 the official opening ceremony of Vanadzor Technology Center (VTC) took place with the presence of RA president Serzh Sargsyan, the Minister of Transport, Communication and Information Technologies of RA Vahan Martirosyan, the Minister of Education and Science Levon Mkrtchyan, the Deputy Minister of Economic Development and Investments of RA Emil Tarasyan, Lori region governor Artur Nalbandyan, the Director of Enterprise Incubator Foundation Bagrat Yengibaryan, other representatives of IT sector and guests.
Enterpr
ise Incubator Foundation in the framework of Vanadzor Technology Center announces Acceleration program for local IT specialists, engineers and students.
The program encourages the development of new IT and Engineering products by providing support to local software entrepreneurs, engineers, start-ups, IT professionals and students through access services such as mentoring, marketing, planning, feasibility or business formation, financial and legal, as well as accelerated technology and product development activities such as prototyping, demonstration and testing.
Just in several months Vanadzor Technology Center will be presented to the public with its new facilities. Technological companies and branches from Armenia and abroad are going to function in the Center.
Currently target trainings are implemented through programs presented by 2 companies; the ones who complete the trainings successfully will get a job in the near future.
Beginning February Vanadzor Technology Center implements online trainings for people over 14.
VTC workers present, explain and provide consultancy through Sololearn to those who register for C++, Python, HTML, CSS, PHP.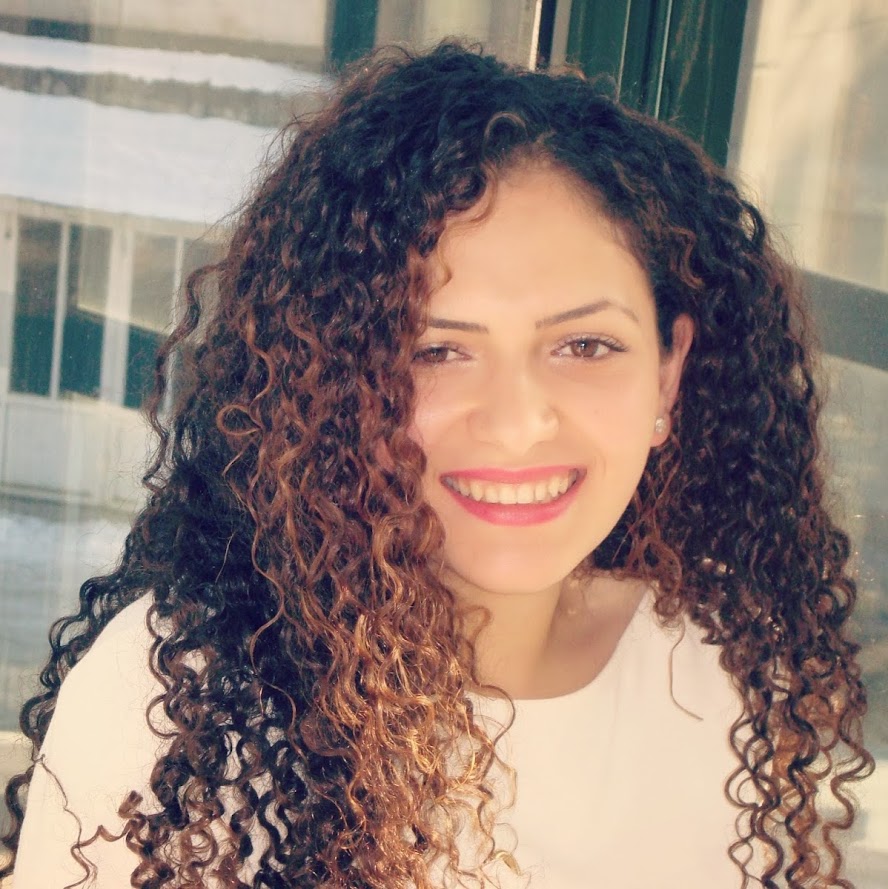 It has already been several years that Shushanik Harutyunyan's everyday life is connected with technology sphere. She is fond of learning new things, search and finally find her beloved occupation.
Shushanik has already graduated from State Engineering University of Armenia Vanadzor branch, department of informatics and computer science, afterwards the department of software engineering.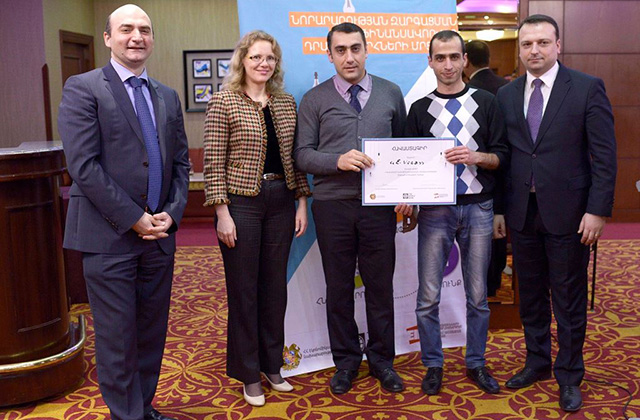 Armenian E-Voca Project start up is designed for people who want to learn foreign languages but have difficulties in memorizing words.
The mobile application based on achievements in innovative technologies and well-known scientific psychology statements will allow to quickly learn and memorize hundreds of words.
The author of the project is Garegin Karhanyan, a teacher, who is familiar with all the issues that people face while learning a foreign language. Based on working experience Garegin Karhanyan together with the co-founder of the application Garik Arzumanyan begin E-Voca PROJECT's activities.
160 young people from Lori also decided to tie up their lives with the world of technology and are currently studying Web, iOS and Android at Vanadzor Technology Center.
Young computer programmers from Vanadzor, Armenia, have developed a program to remember foreign words.
Cofounder of Evoca Company, Garegin Tarhanyan, told Armenian News-NEWS.am that several collection of words have been created so far for this program, and they are intended for IELTS (International English Language Testing System), TOEFL (Test of English as a Foreign Language), and travel vocabulary…
In our country, the model of Armenian teams creating their own product and selling it to foreign companies works perfectly.
Armenia is one of the most rapidly developing countries in the innovative technologies' filed. The country continues exploring new areas to offer the world its own products and solutions…
Startup creates digital reading devices for gas meters. As Arkadi Khitarov, "Elpida Electronics" CEO, informed in the interview with "Armenpress", if their created device is installed on gas meters, it will measure more accurately the charge of gas…