Enterprise Incubator Foundation in the framework of Vanadzor Technology Center implements acceleration program (technology business promotion) for IT specialists, engineers and students.
The program promotes new product development in IT and engineering by supporting local software developer entrepreneurs, engineers, start-ups, IT specialists and students. 
The following services will be available to VTC project participants;
– mentoring,
– marketing,
– planning,
– project viability study,
– business model design,
– financial and legal,
– as well as support to acceleration teaming in the activities of technology and product design; prototyping and testing.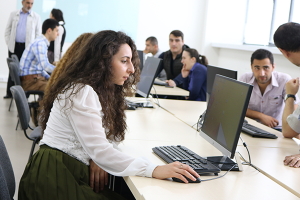 For the acceleration period we provide computer and internet equipped 2-4 working places to teams.
VTC works with Armenian ICT community to support teams in development phases, particularly;
– Idea generation and project viability assessment,
– Product/project prototyping and testing,
– Business plan design,
– Support in local and international markets,
– Access to grants and other relevant financial programs